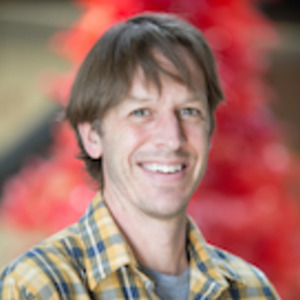 Matt Germonprez
Co-Host of CHAOSScast
Matt Germonprez is the Mutual of Omaha Professor of Information Systems in the College of Information Science & Technology at the University of Nebraska at Omaha. He uses qualitative field-studies to research corporate engagement with open communities and the dynamics of design in these engagements. His lines of research have been funded by numerous organizations including the National Science Foundation, the Alfred P. Sloan Foundation, and Mozilla. Matt is the co-founder of the Linux Foundation Community Health Analytics OSS Project (CHAOSS). He has had work accepted at ISR, MISQ, JAIS, JIT, ISJ, I&O, CSCW, OpenSym, Group, HICSS, IEEE Computer, and ACM Interactions. Matt is an active open source community member, having presented design and development work at LinuxCon, the Open Source Summit North America, the Linux Foundation Open Compliance Summit, the Linux Foundation Collaboration Summit, and the Open Source Leadership Summit.
Matt Germonprez is a CHAOSS co-founder, co-lead of the CHAOSS Governing Board, and regular CHAOSScast panelist among other things
Matt Germonprez has hosted 14 Episodes.
5 June 2020 | 38 mins 29 secs

Welcome to this episode of CHAOSSCast! Today, we have three guests that are maintainers from the CHAOSS Augur Project. They are Sean Goggins, Gabe Heim, and Carter Landis. Sean is a Professor of Computer Science at the University of Missouri, CHAOSS Co-Founder and Board Member. Gabe is a senior at the University of Missouri, studying Computer Science and Carter is a senior at the University of Missouri, studying Computer Science. They are here to tell you all about Augur and how they play a huge part of the CHAOSS project. Also, Dawn tells us how Augur is used in VMWare's Open Source Program Office. Also, they discuss all of their successes with Augur so far, and if you are interested in exploring Augur, find out where you could start. Download this episode now.

1 May 2020 | 33 mins 50 secs

Welcome to the very first CHAOSS Podcast! In this podcast, we will share use cases and experiences with measuring open source community health. There will be elevating conversations about metrics, analytics, and software from the Community Health Analytics Open Source Software or CHAOSS Project. It's new, and new is always good. And hey, it's got that new podcast smell ☺. Since this is the first episode, we'll be finding out more about our panelists. Kick back, relax, and take a listen.