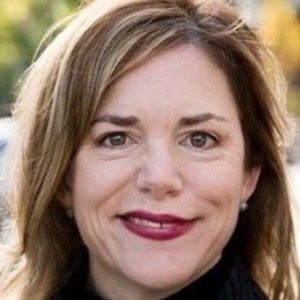 Nicole Huesman
Co-Host of CHAOSScast
For over 20 years, Nicole has applied her aptitude in storytelling to the technology industry, communicating the broader impact of the work of her engineering colleagues. She dove into the world of open source at Intel over eight years ago, quickly becoming a strong advocate across Linux, virtualization, cloud, containers, orchestration, mobile and web technologies, and more. She currently hosts a podcast series titled Code Together, which explores cross-architecture development with those at the forefront. She is passionate about cultivating inclusive communities that welcome diverse perspectives and invite intelligent, thoughtful debate to benefit us all. As an active contributor to the CHAOSS Project's Diversity & Inclusion Workgroup, she is helping establish a consistent, cross-community definition and metrics for diversity. She is a frequent moderator, speaker, and writer in the areas of diversity and mentorship, and holds an MBA degree from Marylhurst University, with an emphasis in Marketing, and a BA from the University of Oregon's School of Journalism. You can reach her at @uoduckswtd.
Nicole Huesman has hosted three Episodes.
10 July 2020 | 45 mins 9 secs

Hello and welcome to this episode of CHAOSScast! In this episode, we have special guest, Ruth Cheesley, Project Lead for Mautic Community and based in UK. Today, we will learn all about Mautic Community Health. We will find out what Ruth is doing with the metrics platform, her recently launched community healthcare dashboard, and participating in a Google Season of Docs. Also, we will learn about a program that enables contributors to take responsibility for specific areas of the Mautic project and become experts. Download this episode to find out more!

3 July 2020 | 50 mins 22 secs

Welcome to this episode of CHAOSScast! In today's episode, we have special guest Jono Bacon, a community and collaboration strategy consultant, author, and speaker. He works with companies to help them build communities wrapped around a product or service or develop a platform that's out in the open. Today, Jono shares with us things that have helped him in his career in community management and community strategies. Also, he discusses what worries him about data and where he sees open source community management moving forward. Also, find out why Jono said, "I want community to be something that makes the world a better place." Download this episode now!

26 June 2020 | 51 mins 31 secs

Welcome to this episode of CHAOSScast! In today's episode, we have special guest, Chris Aniszczyk, Chief Technology Officer at Cloud Native Computing Foundation (CNCF) and co-founder of the TODO Group. Chris is here to talk about community health and this fastest growing Open Source foundation ever. We will learn how CNCF began their journey with metrics, the diversity and inclusion within CNCF, DevStats, and he tells us about what he does at TODO Group. And, if you are interested in starting an open source program office journey, download this episode to find out how and much more!