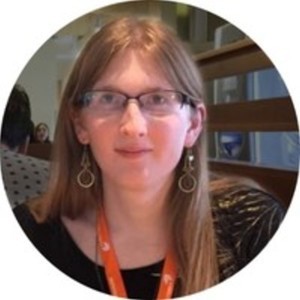 Samantha Venia Logan
Co-Host of CHAOSScast
Samantha Venia Logan is an expert in Online Community Management and full-stack marketing. She started her own YouTube channel in 2010, and RESCQU.NET in 2013. She worked for Constant Contact, and returned to college for a specialization in online community management. Then she attained all 12 certifications from DigitalMarketer. She spent the past 8 years learning the diverse skills necessary to develop strong stable online communities that make her clients' services and products integral to their function.
Samantha Venia Logan is one of the creators of the CHAOSS Social Currency Metric System (SCMS) metric and a regular panelist on CHAOSScast.
Samantha Venia Logan has hosted 26 Episodes.
12 June 2020 | 56 mins 2 secs

Hello and welcome to this episode of CHAOSScast! What a great episode this is today! We have three guests joining us. Ray Paik, Community Manager at GitLab and Co-Founder and Board of CHAOSS. Also, Manrique Lopez, CEO at Bitergia, Co-Founder of CHAOSS, and Product Owner of GrimoireLab. And last, but not least, Valerio Cosentino, Senior Software Developer at Bitergia, Maintainer of GrimoireLab Projects, and Maintainer of Google Summer of Code. Today, we will be learning more about GrimoireLab and how it fits into the CHAOSS Project. Also, we will be discussing all the ways to gather metrics and the use of different tools involved in GrimoireLab. There is lots of great info, so download this episode now!

29 May 2020 | 49 mins 55 secs

Welcome to this episode of CHAOSSCast! Today, we have special guests, Venia Logan and Dylan Marcy of SociallyConstructed.Online. They are here to do some introspection on the process CHAOSS follows for defining metrics and to demonstrate this using the Social Currency Metric System (SCMS).