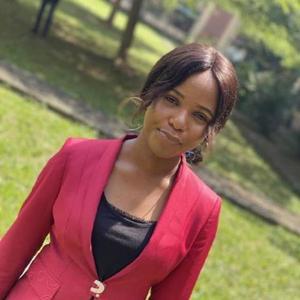 Ruth Ikegah
Co-Host of CHAOSScast
Ruth Ikegah is a Backend Developer, GitHub Star, and Technical Writer from Nigeria. She is sparked about open source communities which make contributing to CHAOSS interesting to her. She is currently a reviewer at the CHAOSS Badging Initiative, responsible for reviewing applications for a Diversity and Inclusion Badge.
Ruth Ikegah has hosted one Episode.
4 June 2021 | 34 mins 27 secs

Hello and welcome to CHAOSScast Community podcast, where we share use cases and experiences with measuring open source community health. Elevating conversations about metrics, analytics, and software from the Community Health Analytics Open Source Software, or short CHAOSS project to wherever you like to listen. Today, we have two guests from the Linux Foundation, Rachel Braun and Celia Stamps, who are here to talk about the Diversity & Inclusion Badging Initiative at the CHAOSS Project. They are applicants to the project who earned the gold badge for various events that they're hosting. We will learn how this badging process works as Rachel and Celia share what they've done, what they've learned, and what they're looking to do. Download this episode now to find out much more! Don't forget to subscribe for free to this podcast and share this podcast with your friends and colleagues.