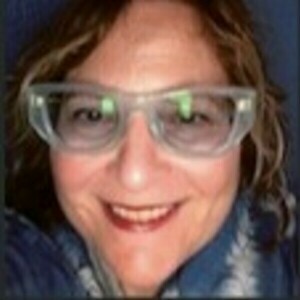 Lori Goldman
Special guest
Lori Goldman is a developer community manager in the IAM space. In addition to building and growing developer communities and portals for the past 5 years, she also has 15+ years experience in technical communication and project management, holds multiple community professional certifications, and is a CMX Connect Co-Host for the Denver, CO chapter. She is obsessed with data, metrics, strategic planning, and engagement. Community is her service work, and developer success is her North Star. It's what gets her out of bed in the morning and ready to make a difference.
Lori Goldman has been a guest on 2 episodes.
19 August 2022 | 48 mins 53 secs

We're so excited to welcome back Jono Bacon, a leading community and collaboration strategy consultant, author, and speaker, and previously led community at GitHub, Canonical, and XPRIZE. Our conversations today include a mix of revisiting some things we talked about in Jono's previous episode, updates on what's changed in the community industry and in his world, as well as some new things that are happening in Web3.

4 June 2022 | 36 mins 2 secs

Today, we have Brian Oblinger, Senior Vice President of New Products at Commsor, and Lori Goldman, Community Manager at ForgeRock. Our conversations touch on how Brian and Lori found themselves in community and their experiences with measuring community health over the years. We also learn about some start-ups in the community, what CMX has done in the community, where the community is going in a post 2022 world, and some projects Lori and Brian are working on.