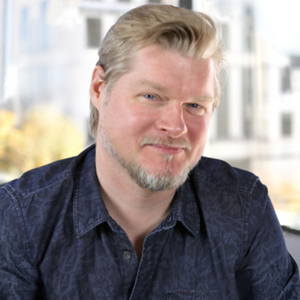 Chris Mercer
Special guest
Chris "Mercer" Mercer, co-founder of MeasurementMarketing.io, is a sought after measurement marketing expert. Mercer (as he's known) and his team have been helping marketers, marketing teams, and agencies know, trust, and grow their numbers.
First by planning out what's important to measure in their marketing, then how to actually measure it (using tools like Google Tag Manager and Google Analytics), creating dashboards that are actually useful, and pulling actionable insights from what's being measured to begin forecasting and optimizing future results.
Mercer spends countless hours reading, practicing, adjusting and innovating to improve his skill set. He has a knack for teaching, and is known for his ability to simplify even the most complex ideas for his audience.
He can be found speaking at conferences and events, such as Traffic & Conversion, Social Media Marketing World, Content Jam, TravelCon, Digital Elite Camp, Baby Bathwater Institute, and others.
Chris Mercer has been a guest on 2 episodes.
27 January 2023 | 42 mins 23 secs

Venia and Lori are hosting a special revisit episode with special guest, Chris Mercer, Co-Founder of Measurement Marketing.io. Today, we'll find out what Measurement Marketing does, where we were with measurement when Chris was on last, and how things have changed throughout the years. He goes in depth about the new Measurement Marketing Framework, the ACE model, and he shares his thoughts on Google Analytics 4 and why he thinks now is the time to get into it.

21 August 2020 | 54 mins 49 secs

Welcome to this episode of CHAOSScast! Today, our special guest is Chris Mercer, from MeasurementMarketing.io. Our topic today will be on the theory and future of Measurement. Mercer tells us what MeasurementMarketing is and explain in detail the "Five pillars of measurement." He will go over a few things that are important for people who are trying to measure their communities and what they should know. Also, how does the future of measurement going to impact CHAOSS will be discussed. Subscribe to this podcast and download this episode now to find out all this and much more!