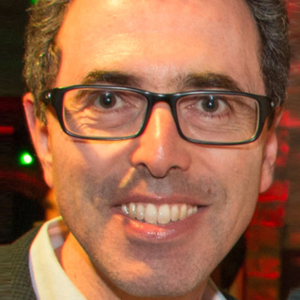 Andrea Gallo
Co-Host of CHAOSScast
Andrea Gallo is VP of the Segment Groups at Linaro and is responsible for the activities on ARM servers, networking, mobile, digital home and IoT.
Andrea was former Fellow at ST-Ericsson and representative in the Linaro Technical Steering Committee since its creation in 2010. Previously with STMicroelectronics, he established the Linux software team in Bangalore working on the Nomadik application processor in 2004. Back in 1999 he was the technical leader for the ADSL and PSTN softmodem designs.
As a summer job trainee, Andrea worked at ARM in Cambridge in July 1987 and 1988 and for several years as a freelance teenager he wrote public domain software and articles for English and Italian magazines in ARM and Z80 Assembly, C/C++ and BASIC.
Andrea Gallo has hosted one Episode.
14 August 2020 | 48 mins 58 secs

Welcome to this episode of CHAOSScast! Today, our special guest is Gina Helfrich. Dr. Helfrich is Program Officer for Global Technology at Internews, where she manages global programs covering two streams of work. She will talk about the BASICS project, which is where they look at how to strengthen open source security tools that journalists and human rights organizations rely on. You can also find out about The Guardian Project and how it has developed a methodology called Clean Insights. We will learn about the OSS Lightweight Needs Assessment toolkit she created and why CHAOSS was a source of inspiration for the toolkit. Subscribe for free to this podcast and download this episode now!