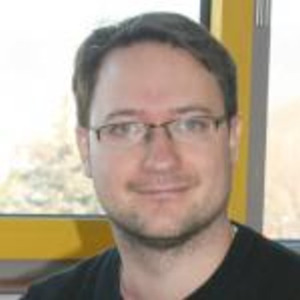 Steffen Herbold
Special guest
Steffen Herbold is currently interim Professor at the TU Clausthal, Germany and holds a PhD in Computer Science from the University of Goettingen, German. His research covers the study of software evolution with a special interest in bugs, the quality of machine learning software, and the application of machine learning to help domain scientists with the analysis of their data.
Steffen Herbold has been a guest on 1 episode.
9 April 2021 | 36 mins 16 secs

Hello and welcome to this episode of CHAOSScast. Today, we are very excited to have two guests, Steffen Herbold and Alexander Trautsch, who are behind the SmartSHARK project, which is a software ecosystem for mining software repositories. Steffen is currently an interim Professor at the Technical University of Clausthal, Germany and holds a PhD in Computer science. Alexander is a PhD candidate at the Institute of Computer Science of the University of Göttingen, Germany. We will find out all about their SmartSHARK project and what they've learned from the data. We learn from Alexander, insights on some of his research findings, and he explains what static analysis means. And, if you're interested in exploring the data, find out where you can get started. Also, Steffen tells us if he had one wish for the CHAOSS project what it would be. Download this episode to find out much more! Don't forget to subscribe for free to this podcast and share this podcast with your friends and colleagues. Also, if you have new ideas for future episode topics or would even like to come on as a guest, please email us.