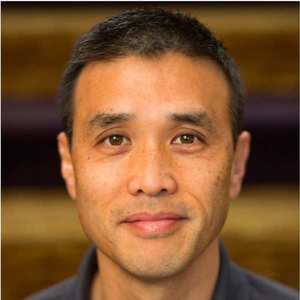 Ray Paik
Special guest
Ray is currently a Community Manager at GitLab (https://about.gitlab.com/) and works with the community of contributors to GitLab. GitLab community members not only contribute code, but also documentation, translation and community support.
Prior to joining GitLab, Ray was at the Linux Foundation where he helped launch and manage the OPNFV (https://www.opnfv.org/) community and was responsible for developer events, governance, metrics, etc. Ray has presented community metrics at industry events such as Community Leadership Summit, Open Source Leadership Summit, and OpenStack Summit.
Ray Paik has been a guest on 1 episode.
12 June 2020 | 56 mins 2 secs

Hello and welcome to this episode of CHAOSScast! What a great episode this is today! We have three guests joining us. Ray Paik, Community Manager at GitLab and Co-Founder and Board of CHAOSS. Also, Manrique Lopez, CEO at Bitergia, Co-Founder of CHAOSS, and Product Owner of GrimoireLab. And last, but not least, Valerio Cosentino, Senior Software Developer at Bitergia, Maintainer of GrimoireLab Projects, and Maintainer of Google Summer of Code. Today, we will be learning more about GrimoireLab and how it fits into the CHAOSS Project. Also, we will be discussing all the ways to gather metrics and the use of different tools involved in GrimoireLab. There is lots of great info, so download this episode now!