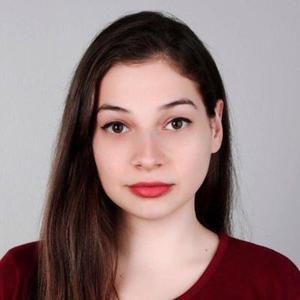 Kristi Progri
Special guest
Kristi Progri is the Program Coordinator of the GNOME Foundation, helping organize conferences, coordinating internships, and helping with general Foundation activities.
She has been the chairwoman of Open Labs Hackerspace, a community in Tirana, Albania dedicated to everything to do with Free & Open Source technology and data. She is currently a Representative and a Tech Speaker with Mozilla and has also worked with their Diversity and Inclusion team as part of a program that aims to offer opportunities to underrepresented groups in Open Source and Free Software communities. She co-founded the Open Source Diversity initiative.
Kristi Progri has been a guest on 1 episode.
26 March 2021 | 37 mins 15 secs

Hello and welcome to this episode of CHAOSScast. On today's episode we are taking the conversation from our app ecosystem working group and sharing it with you. We invited some expert guests in because we have a topic that we decided we wanted some outside input. The app ecosystem working group was started last year with the goal of developing metrics for app ecosystems, like KDE and GNOME, and providing for several different personas in these large community's metrics. We have two panelists joining us from the working group, Neo Kolokotronis, a KDE contributor, and Sri Ramkrishna, a member of the GNOME Project. Also, we have our four guests, Aniqa Khokhar, Caroline Henriksen, Kristi Progri, and Paul Brown, who are here today to talk about marketing and communication, what that means in these projects, and how we can support the people in these communities doing marketing and communications with metrics. And you don't want to miss hearing about the Community Engagement Challenge that's happening right now! Download this episode to find out much more! Don't forget to subscribe for free to this podcast and share this podcast with your friends and colleagues.