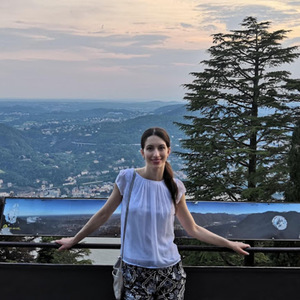 Ivana Atanasova
Special guest
Ivana Atanasova is an engineer within VMware's Open Source Program Office. She's been contributing to various projects including OpenFaaS, Network Service Mesh and Augur. Previously she's been working as a contractor for NLP related projects in the Bulgarian Academy of science. She's been speaking at a variety of public conferences such as Open Source Summit, KubeCon and more.
Ivana Atanasova has been a guest on 1 episode.
26 February 2021 | 44 mins 27 secs

Hello and welcome to this episode of CHAOSScast! Today, we have two guests who work at VMware's Open Source Program Office, Stefka Dimitrova and Ivana Atanasova. Stefka is the Senior Open Source Program Manager and Ivana is an Open Source Engineer. They did a presentation at the Open Source Summit Europe 2020 about some analytics they did on open source communities and metrics, so we invited them to join us to talk about it. We also learn how they used the CHAOSS project's Augur tool to help them with their project and how the journey has been for them. Download this episode now to find out more! Don't forget to subscribe for free to this podcast and share this podcast with your friends and colleagues.