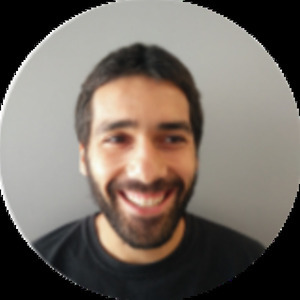 Valerio Cosentino
Special guest
I'm a senior software engineer at Bitergia and one of the core contributors of GrimoireLab. My responsibilities include the maintenance and evolution of the Bitergia platform as well as attending customers' requests. My interests cover source code analysis, ETL processes (in particular around software data), reverse engineering and open source. My Favourite technologies are Python, MySQL and ElasticSearch.
Before joining Bitergia, I was a postdoctoral fellow in the SOM Research Lab at IN3 UOC, in Barcelona, Spain (2016-2017). Between 2014 and 2016, I was part of Inria as a postdoctoral researcher in the AtlanMod team, at Mines Nantes, France. I got my PhD in December 2013 in a joint collaboration between IBM France and Mines Nantes. My thesis focused on defining a framework to extract business rules from Java, COBOL and PL/SQL legacy systems.
Valerio Cosentino has been a guest on 1 episode.
12 June 2020 | 56 mins 2 secs

Hello and welcome to this episode of CHAOSScast! What a great episode this is today! We have three guests joining us. Ray Paik, Community Manager at GitLab and Co-Founder and Board of CHAOSS. Also, Manrique Lopez, CEO at Bitergia, Co-Founder of CHAOSS, and Product Owner of GrimoireLab. And last, but not least, Valerio Cosentino, Senior Software Developer at Bitergia, Maintainer of GrimoireLab Projects, and Maintainer of Google Summer of Code. Today, we will be learning more about GrimoireLab and how it fits into the CHAOSS Project. Also, we will be discussing all the ways to gather metrics and the use of different tools involved in GrimoireLab. There is lots of great info, so download this episode now!