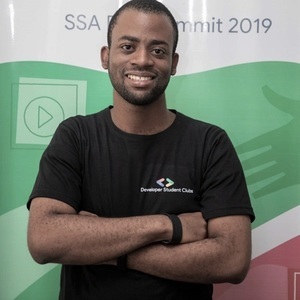 Tola Ore-Aruwaji
Special guest
I am a Cloud DevOps Engineer and Technical writer. I am also a big advocate for building inclusive communities and contributing to Opensource projects. Currently contributing to the CHAOSS D&I Badging project.
Tola Ore-Aruwaji has been a guest on 1 episode.
20 November 2020 | 50 mins 45 secs

Welcome to this episode of CHAOSScast! Today, we are continuing with our Google Summer of Code series and we have two participants as our guests, Aastha Bist and Tola Ore-Aruwaji, as well as their mentors, Matt Snell and Saleh Abdel Motaal. We learn all about Aastha and Tola's projects that they worked on and what interested them in their specific projects. They will explain to us about the initial idea of their projects, how they affect the CHAOSS metrics, what they enjoyed most about working on their projects, the highlights, where their projects stand, and what their next steps are with the projects and their professional lives. Also, if you want to learn more about the CHAOSS Diversity and Inclusion Badging Program you can find out more about it here. Download this episode now to find out more! Don't forget to share this podcast with your friends and colleagues.