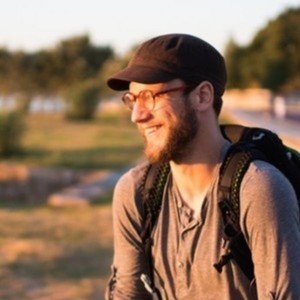 Richard Littauer
Special guest
All around entrepreneur, developer, nomad, poet, sailor, linguist, writer, and runner. Always making new projects, always iterating on the old ones.
Richard Littauer has been a guest on 2 episodes.
12 August 2022 | 42 mins 7 secs

Today's episode is a shared podcast between Sustain and CHAOSS. We have six panelists to talk about maintaining open source and we'll also do a quick update from a previous episode and talk about what has changed and what maintaining open source looks like today. The panelists we have are Georg Link, Richard Littauer, Dawn Foster, Willem Jiang, Amanda Casari, and Ben Nickolls.

15 January 2021 | 43 mins 33 secs

Welcome to this episode of CHAOSScast! Today, our episode is a shared podcast between CHOASScast and Sustain. Along with Georg, Venia, and Brian, we have Richard Littauer and Pia Mancini from Sustain. We had the idea to do this special episode because there's a lot of work happening on sustaining software and understanding the health of our community, and CHAOSS focuses on what open source development is, how it works, what communities are, and how you can find metrics to figure out how something is. So, we will learn about the metrics, the Diversity & Inclusion Badging Program, and the three areas that CHAOSS has to get involved in. Also, we learn about Sustain, how it started, what they do, and what Georg says works well for the Sustain community that brought him in. Also, find out where you can get involved in both the CHAOSS community and Sustain community. Download this episode now to find out more! Don't forget to subscribe for free to this podcast and share this podcast with your friends and colleagues.