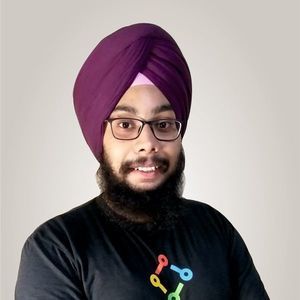 Jaskirat Singh
Special guest
Jaskirat is an open source research strategist and tech diversity community management specialist. He develops new and improves existing, computer-based technologies, systems, and solutions in advanced open source ecosystems. He has worked with various open source communities, helping them maintain good relationships with external communities and projects, and organizing meetups and events to foster the FOSS ecosystem. He has also supported communities with outreach, and the creation of tools and processes to facilitate internal and external engagement. Jaskirat helps organizations understand, use, release, and contribute to free and open-source software in a way that's good for both their end-users and for the community.
Jaskirat Singh has been a guest on 1 episode.
29 January 2021 | 37 mins 25 secs

Welcome to this episode of CHAOSScast! On today's episode, we are highlighting the work that was done by technical writers through the Google Season of Docs 2020 Program. We had two technical writers working with the CHAOSS project, so we split this episode in two parts so we can speak in depth with each one of them. In the first part we will speak with Xiaoya and in the second part we will speak to Jaskirat. Xiaoya worked on documentation for our Diversity & Inclusion Badging initiative, and Jaskirat worked on completely building out our CHAOSS Community Handbook. We learn all about their projects, the application process, their experiences, and what their future plans are. Download this episode now to find out more! Don't forget to subscribe for free to this podcast and share this podcast with your friends and colleagues.