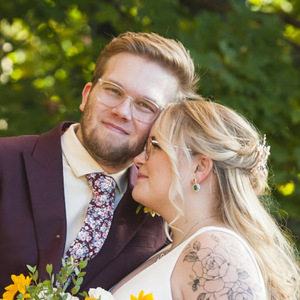 Gary White
Special guest
Gary White Jr. is an open source advocate and cloud technologist. He's digging deeper into the metrics behind open source projects including community, governance, strategy, compliance, and obsolescence to create an open model measuring viability in open source projects. In his free time he's usually with his dog or his wife (in that order). He makes emojis and software for fun, with a healthy dose of gaming and couching.
Gary White has been a guest on 1 episode.
19 October 2023 | 32 mins 38 secs

In this episode, our host, Matt Germonprez, is joined by Dawn Foster from the CHAOSS Community, Sophia Vargas from Google, and Gary White from Verizon. Today, they dive into the crucial topic of assessing the viability of open source projects for adoption within organizations. The discussion covers the intricacies of evaluating project viability, the challenges of project failure, and the necessity of continuous assessments. The panelists provide valuable insights on mitigating risks, leveraging metrics, and the importance of active engagement within open source communities. This episode offers a wealth of knowledge and practical advice for navigating the world of open source software. Download this episode now to hear more!