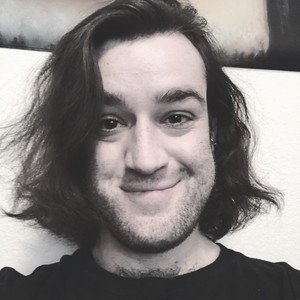 Dylan Marcy
Special guest
I write business-to-business and business-to-consumer copy for primarily digital mediums (i.e. blogs, websites, emails, and more). From direct response copywriting for landing pages and the like to webpages and blogs optimized for search engine indexing, I've done it all. My specialty is interesting, easily digestible end results that are both readable and informative while retaining strong SEO value to increase organic traffic. I am experienced at both supplementing existing marketing funnels or creating new ones entirely, depending upon the needs of the business.
I am also an entrepreneur, working as a contracted website developer and co-founder of http://SociallyConstructed.Online. SociallyConstructed.Online is a small business consulting and qualitative data analysis firm that equips businesses with the tools they need to grow and succeed. Stay tuned for news and exciting updates as we continue our efforts to make the digital world a better place!
Dylan Marcy has been a guest on 2 episodes.
23 October 2020 | 35 mins 42 secs

Welcome to this episode of CHAOSScast! This episode is part two of Google Summer Summer of Code, which CHAOSS has been participating in for quite some time. Today, we have two guests, Ria Gupta and Venu Tekula, who participated in the Google Summer of Code 2020 with the CHAOSS project. They will tell us all about their projects they were involved in with GrimoireLab, how they started their project, their experiences, difficult parts they encountered, end results of their project, where they are in their projects now, and what's next for them since Google Summer of Code has ended. Download this episode now to find out more! Don't forget to share this podcast with your friends and colleagues.

29 May 2020 | 49 mins 55 secs

Welcome to this episode of CHAOSSCast! Today, we have special guests, Venia Logan and Dylan Marcy of SociallyConstructed.Online. They are here to do some introspection on the process CHAOSS follows for defining metrics and to demonstrate this using the Social Currency Metric System (SCMS).